Navigation
Introduction
Moissanite has rapidly grown in popularity over the last decade as a diamond alternative. With its incredible brilliance and fire, moissanite provides a beautiful, ethical option compared to mined diamonds. However, the rise of moissanite has also seen an influx of fake or low-quality moissanite being peddled online and in stores. This guide will provide tips on authenticating real moissanite, assessing quality, and avoiding these "too good to be true" fakes.
Properties of Real Moissanite
Authentic moissanite has a rare natural origin and can also be manufactured in labs. Natural moissanite is incredibly scarce and found in certain meteorite crater sites. The vast majority of moissanite gems today are manufactured. Lab-grown moissanite has the same exceptional properties as the natural material.
Real moissanite rates 9.25 on the Mohs scale, making it one of the hardest gemstones behind diamonds. It has incredible brilliance, or light return, rated higher than any other jewel. The refractive index causes a rainbow fire and flare exceeding even fine diamonds.
Moissanite also has a high level of thermal conductivity compared to diamond. This property can be tested with heat probes to identify real vs. fake moissanite.
Chemically, moissanite is composed of silicon carbide, with a distinct composition from diamond and other look-alike gems. Advanced lab testing like GIS can verify this.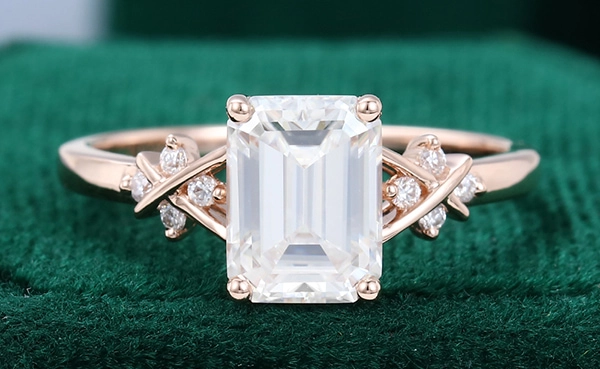 Authentication Tests and Tools
A jeweler's microscope is one of the most useful tools for examining moissanite. Under magnification, a trained professional can identify characteristics of real moissanite, including inclusions and facet style.
A refractometer is another affordable tool that measures refractive index, confirming moissanite. Fake gems will have inaccurate refractive readings.
Thermal testers probe conductivity to identify real moissanite, which conducts heat better than diamond. Fakes that are CZ or glass will fail this test.
Lab identification, like GIS chemical/elemental analysis, can conclusively authenticate moissanite from fakes. However, this advanced testing is more costly.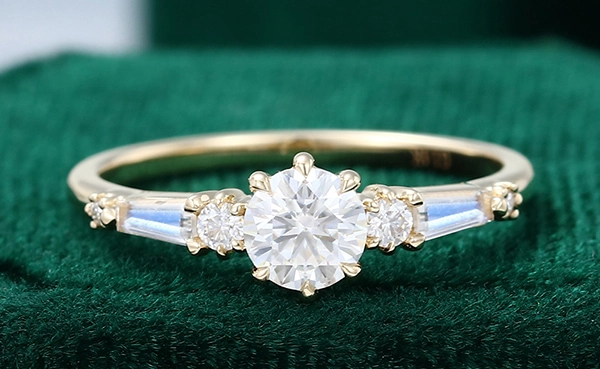 Assessing the Quality Factors of A Moissanite
Once authenticated, gem cut quality will determine moissanite's brilliance and fire. Key aspects to evaluate are:
Cut – The cut quality impacts how well the moissanite handles light. The ideal cut has precise faceting, symmetry, alignment, and polish. Well-cut moissanite will have brilliant flashes of light. Poor cuts look misshapen, off-center, and uneven, causing light leakage and dullness. Examine the outline, table, crown angles, pavilion, etc.
Clarity – Minor flaws like small feathers or crystals are typical and expected even in higher grades but should not affect brilliance. However, large carbon spots, clouds, or cracks, especially near the middle, can diminish light return. Fakes may have debris and solids visible under 10x magnification.
Color – Colorless grades G-H will have exceptional brilliance. Near colorless I-J grades can still perform well, with just a hint of warmth that is hard to detect by the eye. Anything below K will start to show an obvious yellow or grey tone that detracts from the sparkle.
Carat – Larger moissanite over 2 carats may indicate better quality with higher clarity and color if the carat weight aligns with the price point. Disproportionate size for cost indicates dubious quality.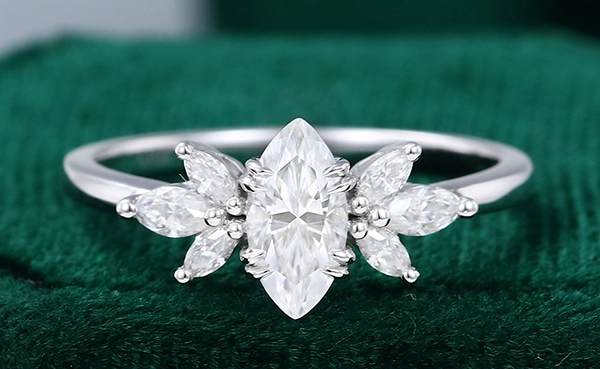 Red Flags of Low-Quality Moissanite
Some clear warning signs can expose low-grade moissanite. Be wary if:
Faceting – Inconsistent, uneven faceting visible under magnification is a giveaway of low-grade moissanite. Precision and symmetry should be evident.
Inclusions – Numerous dark spots of debris floating in the stone, cracks, or clouds are unacceptable flaws that no real moissanite retailer would sell.
Color – While subtle warm tones are expected in J+ grades, obvious oversaturation or color variation within the stone indicates a fake.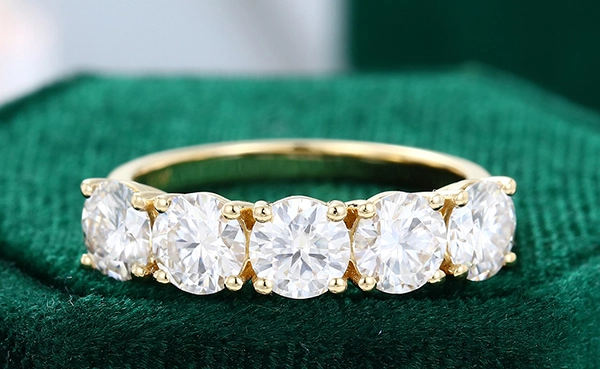 Conclusion
With the influx of moissanite popularity, buyers must be vigilant about identifying authentic and high-quality gems. Arm yourself with the facts, testing tools, and inspection techniques outlined here. A reputable jeweler will welcome verifying their moissanite. If faced with resistance or any red flags upon examination, walk away. An informed buyer is the best protection. Authentic moissanite will stand up to scrutiny, be verified by scientific testing, and exhibit the unparalleled brilliance it is prized for. By following these authentication tips, you can invest in a moissanite gem with full confidence it is the real deal.
Read More