Navigation
Fall brings images of changing leaves, crisp air, and cozy sweaters to mind. This romantic season creates a beautiful backdrop for proposing with a dazzling moissanite engagement ring. From autumn's symbolic meaning to practical planning perks, fall proposals are magical.
Introduction
Fall's cooler temperatures, golden foliage, and intimate ambiance provide an ideal proposal landscape. Fiery moissanite rings complement the warmth and comfort of the fall season. The unique sparkle of moissanite aligns with autumn's spirit of transformation and individuality.
Planning a fall proposal also allows ample time to prepare for spring or summer wedding celebrations. With the pressures of the wedding season behind you, fall lets you focus on an unforgettable proposal moment.
Romantic Backdrop of Autumn
Part of fall's allure is its stunning scenery. Parks and trails bursting with fall foliage create picture-perfect proposal spots. The transitioning leaves represent nature's preparedness to withstand winter chill through colorful transformation. You'll want to capture the beauty of your partner against a backdrop of vibrant fall hues.
The comfortable coolness in the fall air sets a cozy mood. Warm sweaters, boots, and fireside hot beverages provide a soothing ambiance. Fall's climate lends itself to snuggling up close with your loved one and dreaming of the future. This intimate vibe complements heartfelt proposals.
As summer crowds dwindle, autumn proposals can feel more private and serene. Have an al fresco dinner for two under twinkling fall night skies. Let the privacy enhance the romance of the occasion.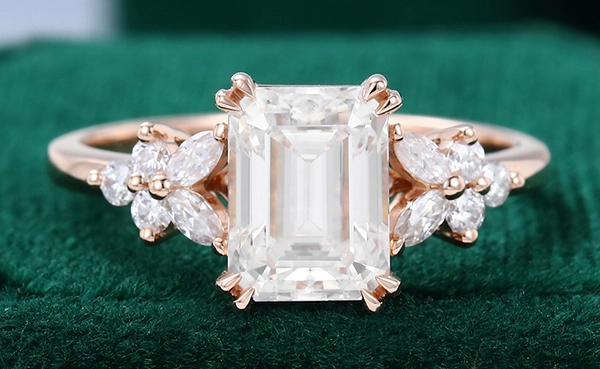 Practical Reasons for Fall Proposals
Beyond just ambiance and meaning, fall has logistical advantages for engagements.
The low wedding traffic during the fall and winter months leaves more vendor availability. If you're planning a spring or summer wedding, a fall proposal provides plenty of time to book desired venues and services.
Fall's mild climate – not too hot or cold–allows proposal location flexibility. Have a romantic outdoor proposal during pleasant afternoons or evenings. Or, pick an indoor cozy spot without overheating.
Taking engagement photos is also ideal during the fall. Capture you and your new fiancé amongst vibrant leaves in natural light. For winter weddings, these photos will remind you of autumn's beauty during colder months.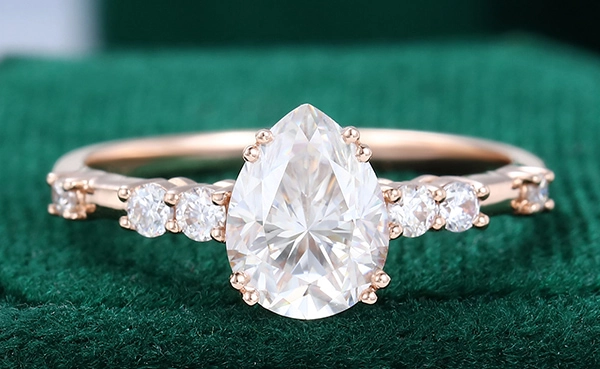 Symbolic Meaning of Moissanite
The qualities of moissanite metaphorically represent qualities of enduring love and commitment. Like fall foliage adapting to the coming winter, moissanite's durability symbolizes a steadfast relationship able to withstand life's changes and challenges.
Moissanite's optical properties also complement fall's colorful leaves. No two moissanite stones exhibit fire and brilliance similarly, just as no two autumn leaves are identical. This uniqueness represents personalized love.
Your moissanite ring will transition beautifully through the seasons, sparkling year after year, as your love continues growing despite the changing seasons. An heirloom-quality moissanite ring embodies the everlasting essence of fall.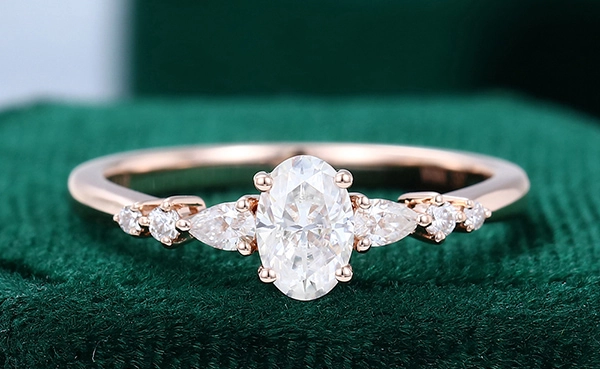 Stylish Moissanite Rings for Fall
Fall's color palette inspires selecting a moissanite engagement ring that aligns with the season's ambiance. Warm tones like orange, yellow, and brown moissanite complement autumn foliage while matching fall fashion trends.
For those who love fall's coziness, Nature-inspired moissanite rings reflect autumn's natural style. Ornate vintage designs evoke nostalgia for relationships that grow deeper over time.
Minimalist solitaire and petite moissanite rings suit fall's simplicity and subtle charm. Let your ring make an elegant statement, like autumn's quiet yet transforming beauty.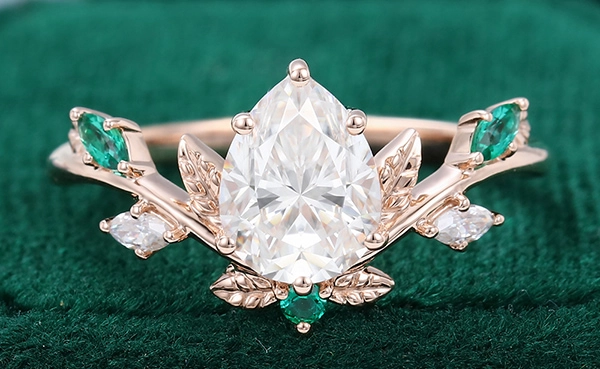 Conclusion
Make the most of fall's romantic vibe, symbolic meaning, and practical benefits by proposing with a dazzling moissanite ring. Fall's beauty spotlights your commitment, while Moissanite's sparkle spotlights your partner's everlasting smile.
Fun fall activities create opportunities to find the perfect proposal moment. Cozy weekends curled up by the fire or spending time at an apple orchard provide ideal romantic settings to pop the question.
Finally, the lower stress of fall and winter proposal planning lets you focus on each other. Fall truly sets the stage for a sensational moissanite engagement. Move your relationship into the future amongst autumn's magnificent transitioning colors.
Read More