Navigation
Introduction
Moissanite and morganite have emerged as two of the most popular alternative gemstones to traditional diamonds. With their stunning brilliance and blush tones, these stones make beautiful, unique engagement rings and fashion jewelry. However, moissanite and morganite differ in durability, sources, appearance, and costs. Keep reading to understand how to choose between these two dazzling ring options.
Hardness Comparison
The most significant difference between moissanite and morganite is their hardness. On the Mohs scale, moissanite earns an incredible rating of 9 to 9.5 out of 10. This makes it one of the most durable gemstones, second only to diamonds. Meanwhile, morganite is much softer, ranking between 7 and 8. This hardness gap has major implications for daily wear and long-term durability. Tough moissanite can withstand normal activity without scratching or chipping. More delicate morganite requires gentler care and use in protected settings to avoid damage. For rings subject to frequent wear, moissanite is the superior choice.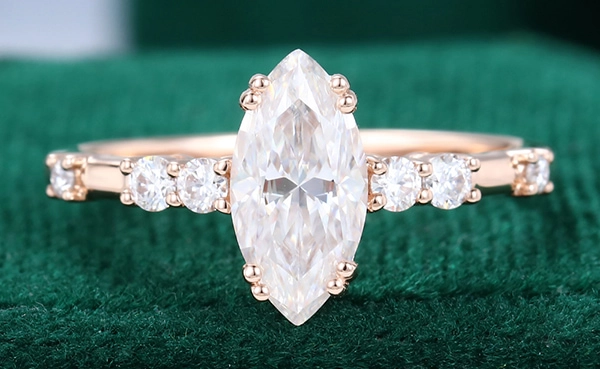 Origin Differences
Moissanite and morganite also come from very different sources. Moissanite is engineered in laboratories, growing pure silicon carbide crystals that replicate diamonds. This creates an abundant supply of flawless moissanite stones. Morganite is mined from the earth in limited quantities, primarily from Madagascar and Afghanistan. Moissanite's lab origins provide an ethical advantage over mining. Overall, moissanite has more eco-friendly roots and consistent availability.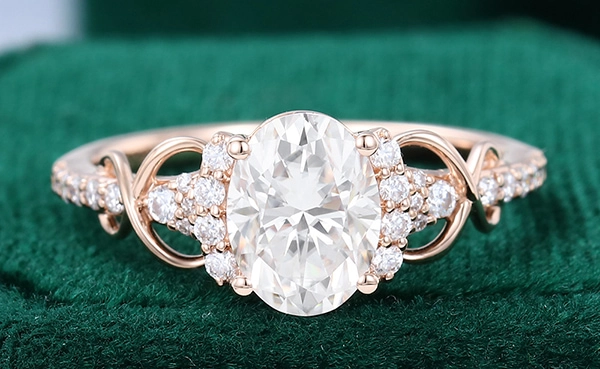 Visual Appearance
These two stones showcase vastly different visual appearances. Moissanite is prized for its incredible brilliance, dispersing light in stunning flashes and rainbow fire. This eye-catching sparkle comes from moissanite's high refractive index. Morganite exhibits more subdued elegance with its trademark pinkish-orange hue. Ranging from soft peach to vivid rose, morganite offers an exotic, on-trend color. But it lacks the dynamic brilliance of a moissanite stone. So Moissanite wins out for a wow-factor look.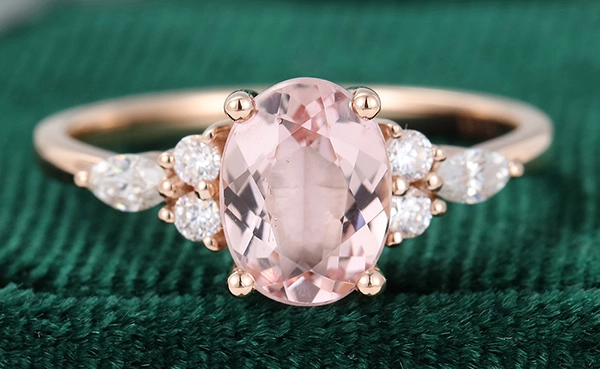 Price Difference
Given its lab-grown plentiful supply, moissanite costs substantially less than mined gemstones. Price ranges from $300 to $1000 per carat for quality moissanite. Morganite has a wider spectrum of pricing due to differences in color intensity. Paler pieces can start around $100 per carat, while deeper pink morganite runs $500 to $1000 per carat based on saturation. Overall, moissanite provides greater value, blending affordability with stunning beauty.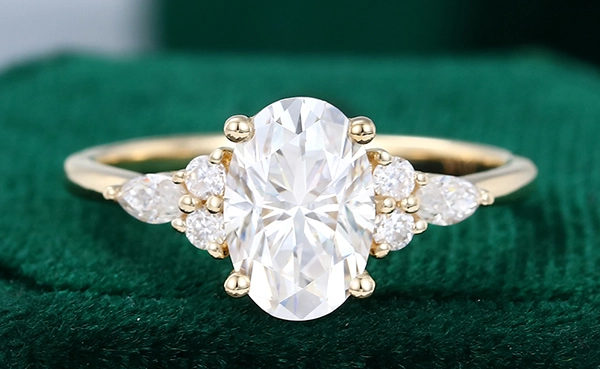 Care Requirements
Caring for these stones also differs significantly. Tough moissanite can withstand exposure to soaps, chemical cleaners, and daily activities. Morganite requires more delicate care, like cleaning with a soft brush and mild soap. To retain morganite's color and clarity, protected settings are ideal to prevent nicks and impacts. For hassle-free maintenance, moissanite pulls ahead as the easier-to-care-ring choice.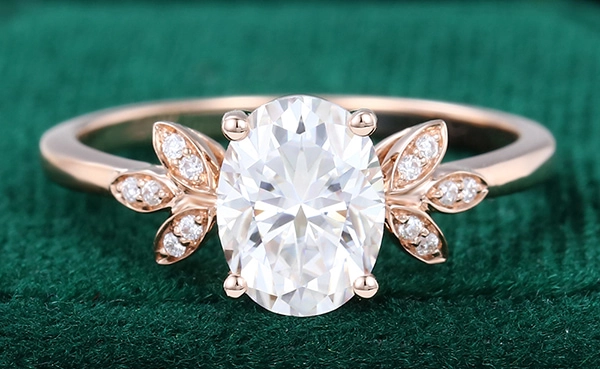 Ring Style Differences
What types of rings suit each gem? As an incredibly durable stone, moissanite works excellently for any ring, from fashionable to engagement styles subject to frequent, long-term wear. Its hardness makes it a diamond alternative. Morganite's softness suits fashionable cocktail rings, and pendants rather than engagement rings prone to knocks and abrasion. Morganite also pairs well with necklaces, earrings, and bracelets that won't expose it to much damage. Overall, moissanite offers superior versatility for all ring purposes.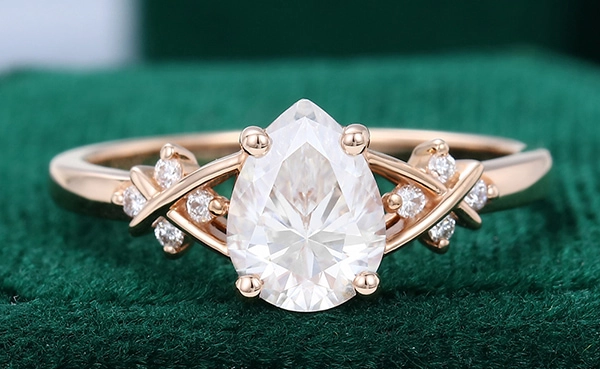 Deciding Between Dazzling Moissanite and Blushing Morganite
When choosing between these two popular alternative gems, consider:
Hardness – Moissanite's durability makes it a practical choice if you wear the ring daily. For occasional fashion rings, morganite can work with proper care.
Budget – Cost-conscious shoppers get more for their money with moissanite. But morganite offers affordable pink tones on a tighter budget.
Style – Modern brides will love moissanite's brilliant flashes. Morganite's romantic pink hues suit vintage lovers.
Purpose – Moissanite works beautifully as an engagement ring or forever jewelry due to its hardness. Morganite is better for lower-impact fashion pieces.
Preferences – If you adore pink shades, morganite is ideal. But if color takes a backseat to brilliance, go for moissanite.
Care – Moissanite's toughness makes it hassle-free to maintain. Softer morganite requires more diligent care.
No matter which gem you choose, proper settings and care will maximize its longevity and beauty. Let your needs and style guide you to the perfect dazzling jewelry piece. With a little education, you can pick the gem uniquely you!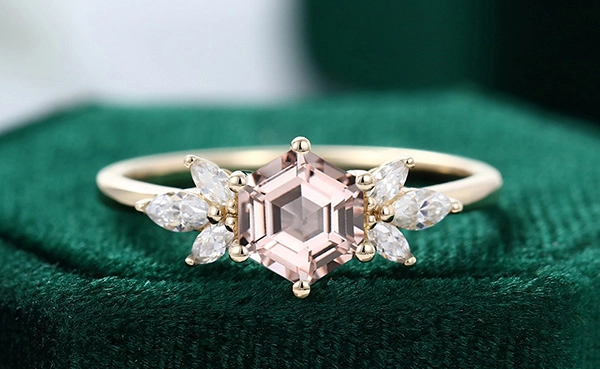 Conclusion
Choosing between moissanite and morganite comes down to your style and needs. For bold rainbow radiance, moissanite is a durable darling. If you crave soft pink romance, let delicate morganite sweep you off your feet.
Whichever gemstone speaks to you, embrace its unique sparkle. With the proper care, it will adorn your life with beauty and meaning as your new favorite jewelry love. Stay true to your heart and say yes to the gem that you connect most with. Let it shine as a reminder of your inner light.
Read More