Navigation
Life abounds with meaningful traditions and rituals for marking major milestones. These ceremonies allow us to celebrate profound transitions in our journey tangibly. The Bat Mitzvah and exchanging an engagement ring hold deep significance across cultures.
What Is a Bat Mitzvah?
In Jewish culture, the Bat Mitzvah signifies a pivotal rite of passage for young women. Typically celebrated when a girl reaches 12 or 13 years old, the Bat Mitzvah commemorates her transition into adulthood within the religious community.
The ritual dates back to the early 1920s as an evolution of the historically male-centered Bar Mitzvah tradition. The term "Bat Mitzvah" translates to "daughter of the commandment," reflecting her new responsibilities and maturity.
During the ceremony, the Bat Mitzvah leads prayer services, delivers a D'var Torah, and demonstrates her commitment to her faith. The occasion marks her debut into Jewish spiritual life as a fully participating adult member.
Centered around growth, responsibility, and womanhood themes, the Bat Mitzvah holds deep cultural and personal resonance. The meaningful event bonds the community together to celebrate this major life milestone.

What Is an Engagement Ring?
While its traditions have changed, exchanging an engagement ring before marriage remains a pivotal occasion in many cultures. Serving as a token of eternal devotion, the ring symbolizes a couple's love, shared dreams, and the promise binding their lives together.
The engagement ring can be a sparkling moissanite ring, this celebratory jewelry has become deeply ingrained as an emblem of commitment. The engagement ring sanctifies intentions to wed before family and community.
The circle shape represents unending love – no beginning or end. Wearing this daily reminder of their vows, the engaged couple embraces a new phase, looking ahead to their married future.
An enduring symbol of passion, dedication, and unity, the engagement ring marks a profoundly meaningful transition.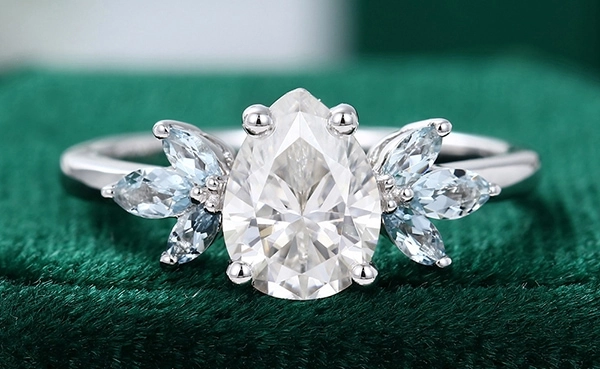 The Significance of the Bat Mitzvah and Engagement Rings
Despite originating from different cultural contexts, the Bat Mitzvah and engagement ring share certain symbolic themes. Both rituals celebrate key life transitions and reinforce the underlying values guiding these changes.
The Bat Mitzvah signifies a young woman's entrance into spiritual maturity and responsibility. An engagement ring celebrates a couple's pledge to a lifetime partnership and the responsibilities it entails.
While the contexts differ, core focal points like growth, commitment, and love translate across cultures. These ceremonies provide milestones to honor major shifts as individuals and families.
Witnessed by loved ones, these rituals cultivate unity and continuity between generations. The communal aspects strengthen interpersonal bonds as all gather to mark watershed moments in life's journey.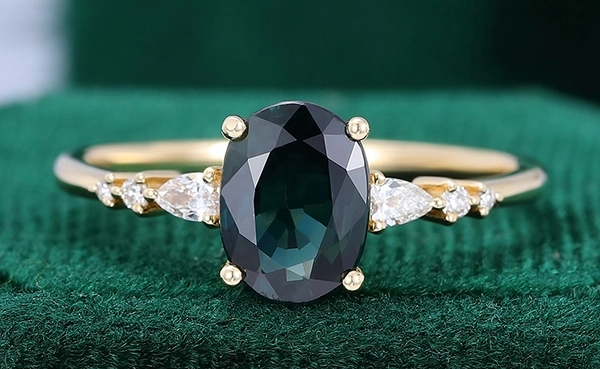 How to Choose a Perfect Engagement Ring?
When selecting an engagement ring, a few key considerations help ensure it reflects your relationship's essence:
Quality and craftsmanship are essential to withstand decades of daily wear. Opt for reputable jewelers and durable metals like platinum or gold.
Personal style should guide aesthetic choices like setting design, metal finishes, and embellishments. Find something aligned with your partner's fashion sensibility.
Symbolism can be incorporated through details like gemstone cuts, filigree patterns, or lyrical engraving inside the band. These personal touches convey your unique bond.
There's no need to break the budget when ring shopping. More economical metal options can be equally beautiful and durable. A simple solitaire ring can still exude elegance. The focus should be on the emotional significance behind the ring rather than the price tag. The priority is celebrating your commitment, not chasing ostentatious symbols.
Allowing ample time to research options avoids hasty decisions. Most importantly, listen to your heart. The perfect ring should resonate on a deeper level to embody your promises.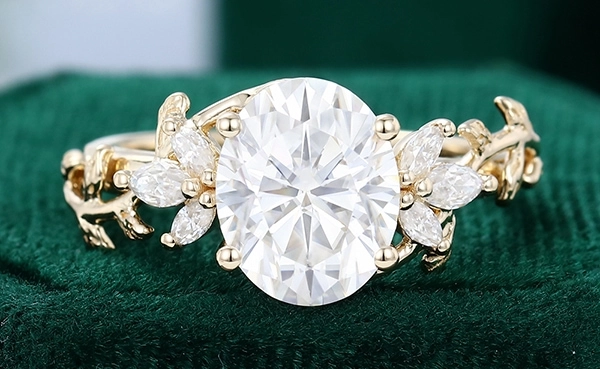 Conclusion
Milestone events like the Bat Mitzvah and engagement merge momentous transitions with community connections. Surrounded by loved ones, individuals feel supported entering new chapters.
The Bat Mitzvah imprints Jewish values, identity, and purpose at a pivotal age. An engagement ring crystallizes a couple's eternal bond as they unite as partners. Though different in practice, these rituals share the beauty of celebrating growth and love.
Honoring significant traditions, whether cultural or personal, lends life-enriching meaning. They remind us we do not walk alone. Weaving symbolic threads between the past, present, and future, these ceremonies affirm enduring bonds, providing comfort through life's journey.
Read More