Navigation
Introduction
Valentine's Day holds a special significance for lovers around the world. It is the perfect occasion to express your undying affection for your partner. What better way to symbolize your eternal bond than by gifting dazzling jewelry like rings? Rings have always epitomized commitment and togetherness. This Valentine's Day, consider surprising your beloved with striking moissanite rings that exemplify your everlasting love.
Moissanite rings have steadily grown in popularity over the years. But what exactly is moissanite? Discovered by Nobel prize winner Dr. Henri Moissan in 1893, moissanite is an incredibly rare mineral found in meteorites. With its incredible brilliance and fire, moissanite rivals and even surpasses diamonds in luster. In fact, moissanite has a higher refractive index than a diamond, providing more sparkle. At the same time, moissanite costs considerably less than a similar-looking diamond ring. This makes Moissanite an excellent value-for-money option.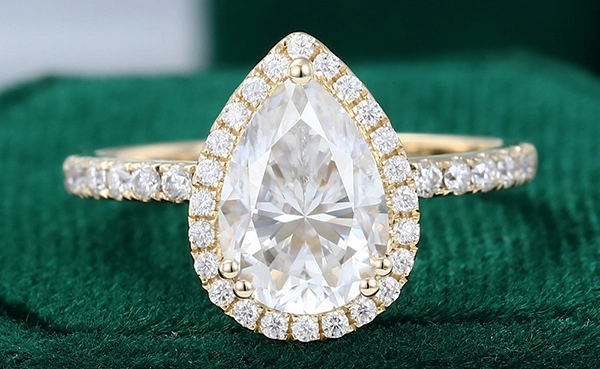 Why Choose Moissanite Rings for Valentine's Day
When selecting a special gift for Valentine's Day, moissanite rings stand out as a thoughtful and meaningful choice. Moissanite's innate durability makes it ideal for creating sturdy jewelry that can withstand daily wear. With a hardness rating of 9.25 on the Mohs scale, comparable to rubies and sapphires, moissanite rings are remarkably scratch-resistant. The tough gemstone will maintain its captivating brilliance and luster over time, without clouding or abrasions. Furthermore, moissanite emits an incredible fire and radiance that immediately captures attention. Its high refractive index produces mesmerizing flashes of rainbow-hued light. Your beloved will be awestruck by the dazzling sparkle and disco-ball effect of the moissanite ring. This eye-catching beauty will remind her of your love each time it catches the light.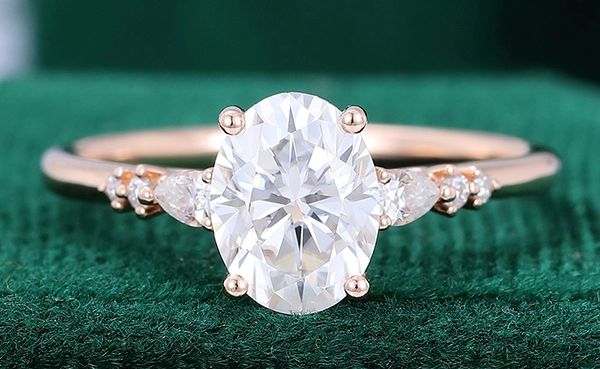 Moissanite Ring Symbolism
Beyond just aesthetics, moissanite rings carry deep symbolism of everlasting love and commitment. Whether chosen as an engagement ring, wedding band, or anniversary ring, moissanite conveys significant meaning about your relationship. Its luminous clarity represents the transparency between partners, while the durable stone mirrors an enduring union. On romantic holidays like Valentine's Day, present your partner with a striking moissanite ring to reaffirm your affection. Watch their face light up with joy at the sight of this exquisite token of your devotion. The gift will reassure them that your relationship remains as sparkling and resilient as the stone itself. Your cherished one will be touched by this poignant symbol of your steadfast loyalty and unwavering bond. Let the moissanite ring be a shining reminder of your eternal love.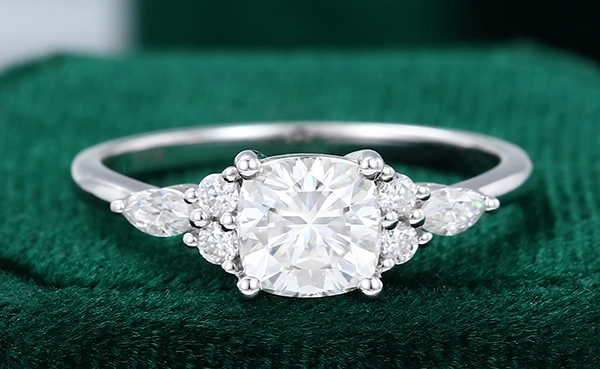 Types of Moissanite Rings
Moissanite rings come in several appealing styles and designs to choose from:
Engagement Rings: Moissanite engagement rings featuring a brilliant center stone and diamond accents make romantic gifts. With excellent clarity and color, moissanite engagement rings have an aristocratic allure. An oval or round brilliant moissanite solitaire set in lustrous white or yellow gold will ask for their hand elegantly.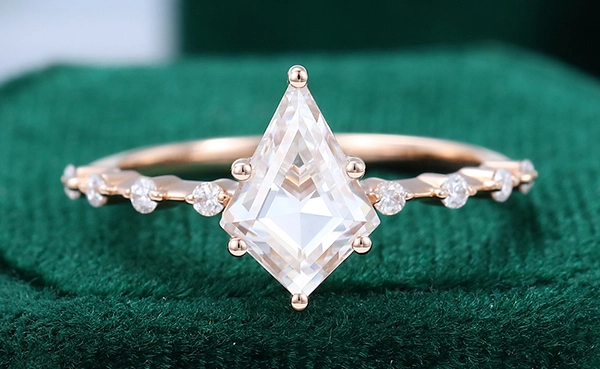 Wedding Bands: Intricate moissanite wedding bands encrusted with tiny moissanite gems epitomize eternal togetherness. Exchange customized matching moissanite wedding bands with your partner to cement your union. With shared motifs or names, these bands signify your journey as one.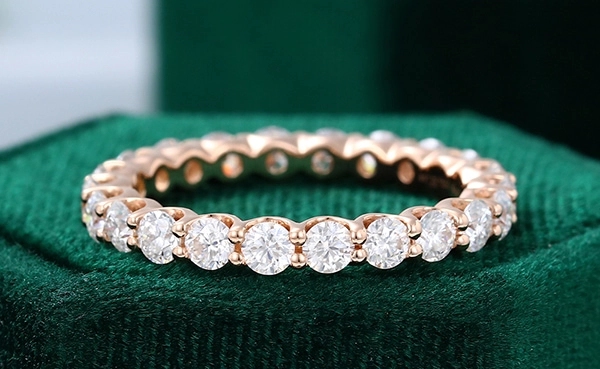 Bridal Ring Sets: Elevate your bridal set with a dazzling moissanite bridal ring. A pear-shaped or marquise moissanite framed by shimmering moissanite baguettes will accentuate the engagement ring beautifully. Make a statement on your big day with a moissanite bridal ring set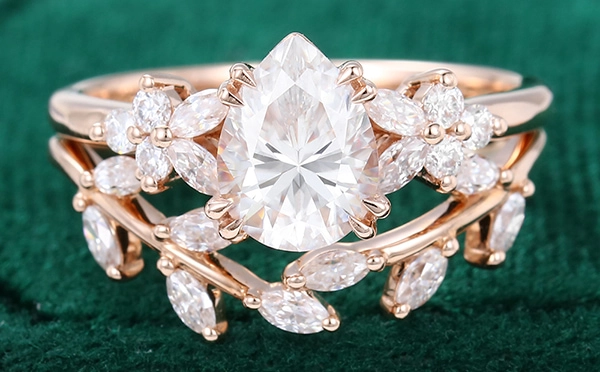 Gemstone Rings: Choose from stunning moissanite rings showcasing vivid gemstones like sapphires, rubies, emeralds, or tanzanite for Valentine's Day. The moissanite centerpiece embodies your love while the gemstones represent your unique relationship.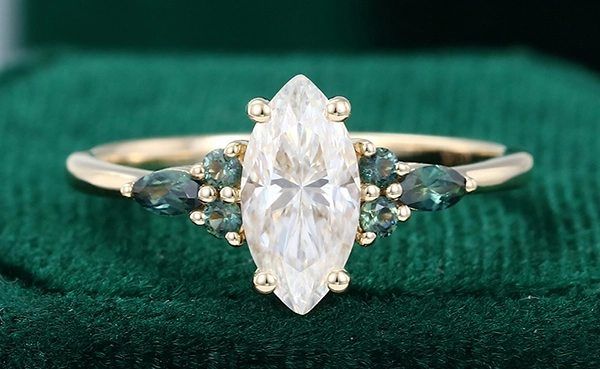 Conclusion
Whether you desire an exquisite solitaire, trilogy set, or cluster ring, moissanite fits the bill. With great styles available, you can find the perfect moissanite ring to convey your deepest emotions. Let a moissanite ring spark new joy and cement your relationship this Valentine's Day.
To conclude, moissanite rings make excellent Valentine's Day gifts for your partner. Available in varied cuts and settings, moissanite rings look spectacular and convey deep symbolism. They speak volumes about your eternal bond and unwavering commitment to a relationship. This Valentine's Day, make it truly special for your loved one by gifting them a meaningful moissanite ring. Let the brilliance of moissanite be a shining reminder of your everlasting love and devotion.
Read More