While moissanite has a very similar appearance to diamonds, they have many key differences. Moissanite weighs much less than diamonds – 15% lighter, to be exact. Because of this, moissanite is usually sold by length and width in millimeters rather than carat weight. A moissanite stone that is visually equivalent in size to a 1-carat diamond will not actually weigh 1 carat. Moissanite is also sold based on different standards than diamonds. Moissanite is sold based on size and color (colorless or near-colorless) while diamonds are priced based on their 4 C's as well as many other factors.
Diamonds are slightly harder than moissanite. Moissanite ranks 9.25 on the Mohs scale, while diamonds rank 10 on the Mohs scale. While diamonds are slightly harder, moissanite has more fire and brilliance. Moissanite has a refractive index of 2.65-2.69, while diamonds have a refractive index of 2.42. The refractive index is the stone's ability to bend light. Moissanite's fire is rated at 0.104, while the fire of a diamond is rated at 0.044.
Moissanite is much less expensive than diamonds. Moissanite can be about $400 to $600 per carat while a 1 carat diamond can be anywhere between $2,000 to $20,000.
While the center stone of an engagement ring is often a diamond in the United States, there are other options that can make an engagement ring just as beautiful. Another clear gemstone that is extremely durable is Moissanite. Let's compare Diamonds vs Moissanite in color, hardness, brilliance, and price.
Moissanite was originally discovered in a meteor crater in 1893 by scientist Henri Moissan. He mistakenly believed the crystals he found were diamonds. Naturally-occurring moissanite is extremely rare. Because of this, most of the moissanite on the market is lab-grown. It can take 2-3 months to create a single moissanite stone in a lab.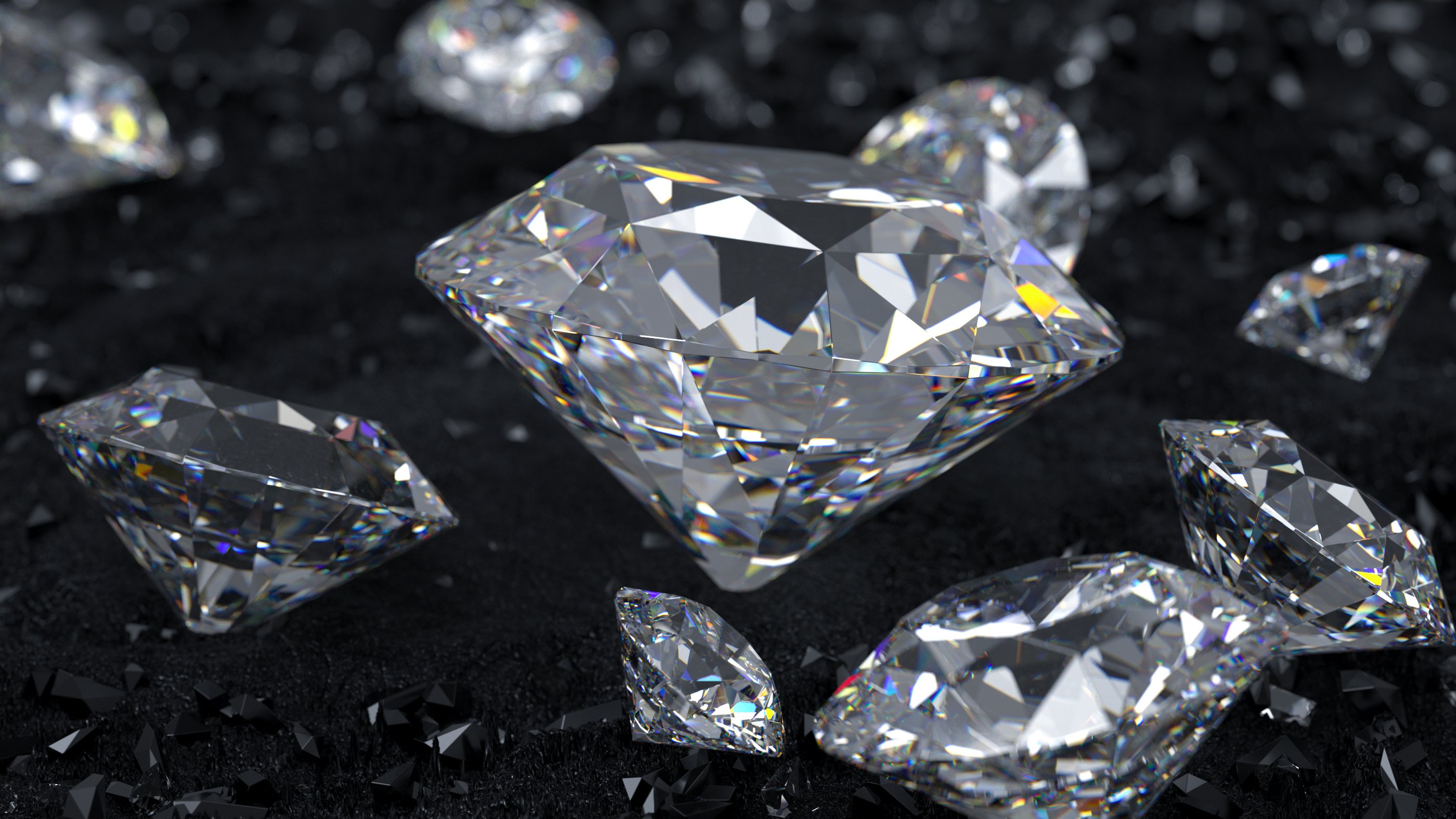 Would Moissanite Lose Its Sparkle?
Moissanite is a superior gemstone that will always stay bright and beautiful. Unlike other forms of diamond, moissanite never loses its sparkle or brilliance over time due to its hardness and refractive index that tests the best among all diamonds on the market!
Moissanite vs Diamond, Price:
Overall, Moissanite is a fraction of the high cost of a Diamond, and this is due to supply and demand since Diamonds are still fairly popular in the US for engagement rings. While a diamond's price varies based on cut, clarity, carat, and other individual characteristics, Moissanite stones are usually the same price and vary incrementally with the size and shape of the stone.
Moissanite vs Diamond, Price:
| Carat Size | GIA Certified Diamond (Round, I-color, VS2) | Classic Moissanite |
| --- | --- | --- |
| 0.5 | $1,100+ | $100 |
| 1.0 | $4,000+ | $250 |
| 1.5 | $10,000+ | $400 |
Other Affordable Diamond Alternatives
Colored gemstones, such as sapphires, rubies, and emeralds make for a unique engagement ring and can cost less than diamond engagement rings.
Lab-grown diamonds, which are chemically, physically, and optically identical to earth-grown diamonds, are another affordable option. They can cost up to 30% less than natural diamonds and are growing in popularity as engagement rings. You can learn more about lab-grown diamonds here. 
Cubic zirconia is another common diamond alternative and looks exactly like a diamond with a fraction of the price tag.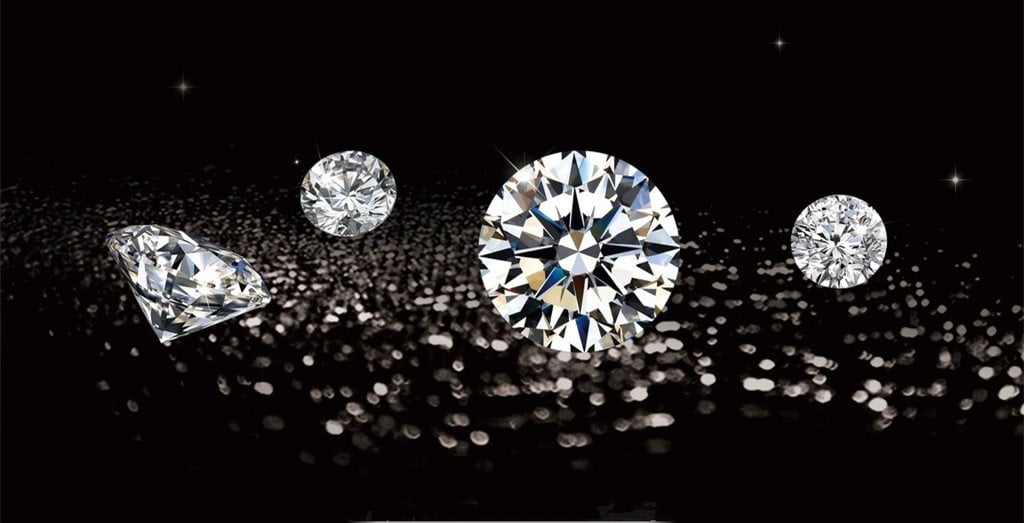 Which Is Better: Moissanite or Diamond?
It's all about preference! Choose whichever stone feels right for you. Some people find the effect that moissanite creates to be too much for them, while some people love the fire and price point of moissanite. Others love the romantic, classic appeal of diamonds and prefer the added assurance of hardness.